Last month I applied for the CSP and was given a $5800 limit..
Well after few weeks of not checking my Credit Karma score this is what happens..
I know CreditK is BS but wow..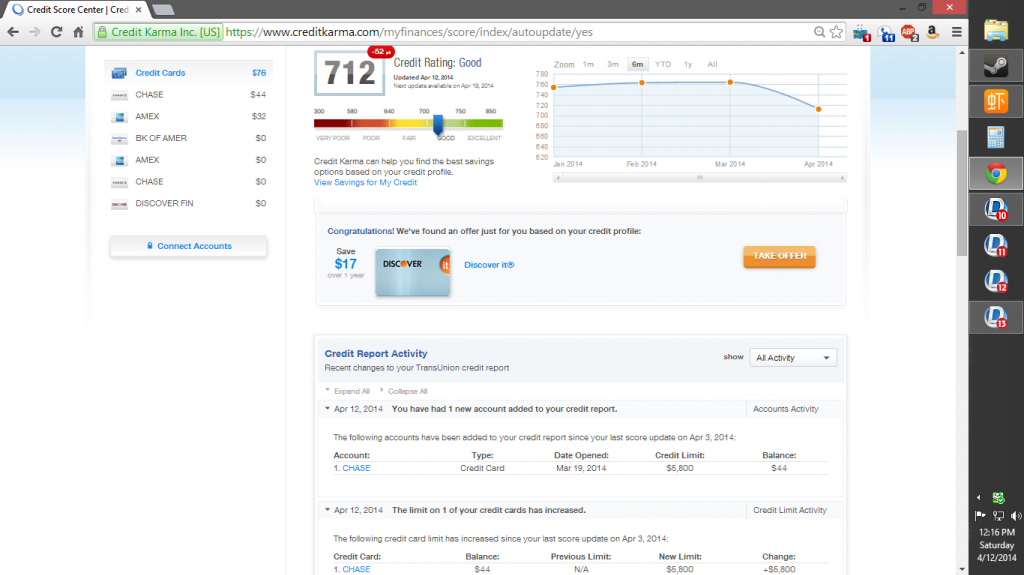 I should be getting my score from Discover within a few days (usually on the 13) and I want to see how much my score dropped on that one..