I was reading the post ( Post photos of your Centurion Card here...... I'll start ) and seen a few asking for a place to show there other cards. So I made this, Its for any American Express Card you would like to show us! I'll start us off.
Here is my card.
Also a nice black light photo.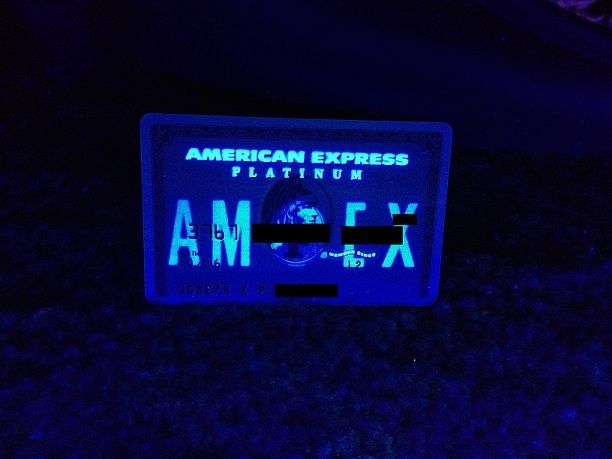 The story of how I got this card can be found here if anybody is interested.
http://creditcardforum.com/american-express/5611-capital-one-500-limit-american-express.html
Anyways..... Let's see some photos of your cards and a link to your story if you got one.